San Diego Schuetzenguilde & Friends at the 2014 ISSA National Matches, NRA Whittington Center, Raton, New Mexico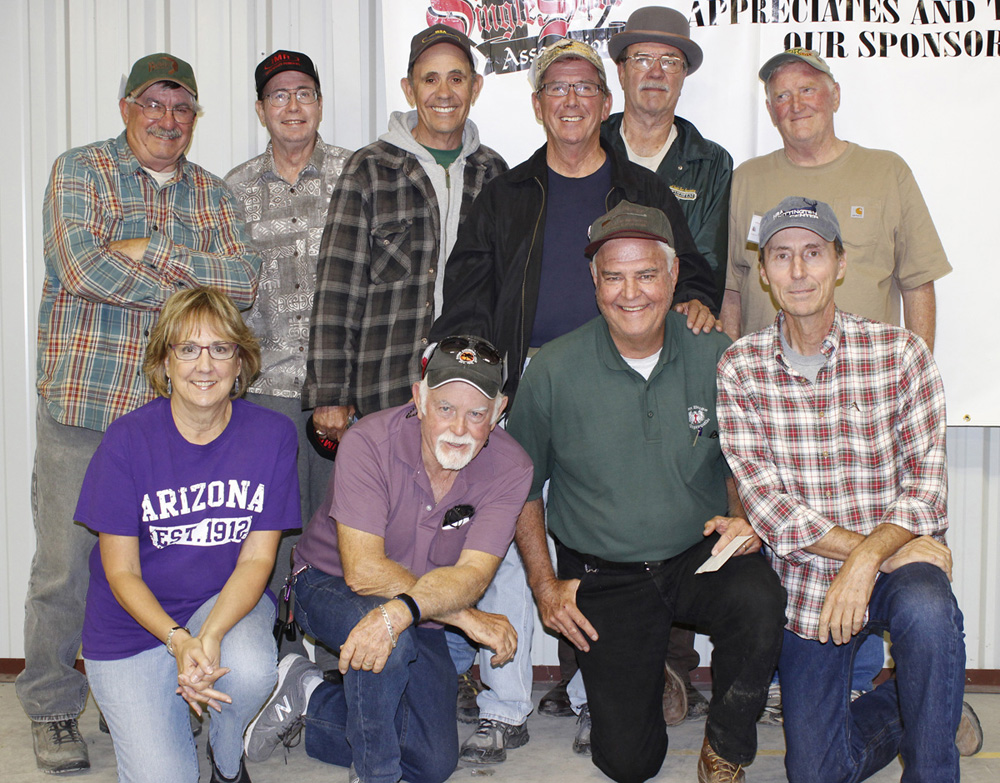 The Alberta Challenge Winning Team from California
As expected of them, the California Shooters took home the Alberta Trohpy again for the 3rd (or is it 4th?) straight year.
Top: Steve Adams, Bob Tyler, Bill Polkinhorn, Jim Lennon, Bruce Kirby, Dave Jones
Bottom: Annette Kirby, Fred Nace, Russ Hooks, Bruce Jones
---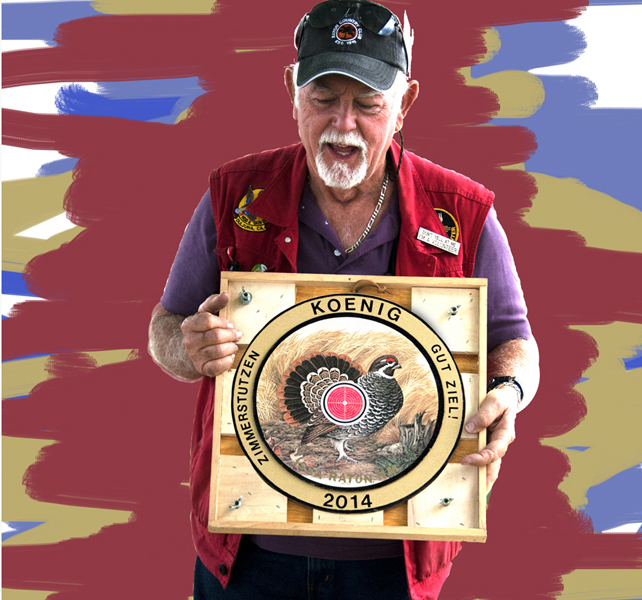 Fred Nace, ISSA Schuetzenmeister
---
On The Line, Centerfire, Scope, Off-hand Match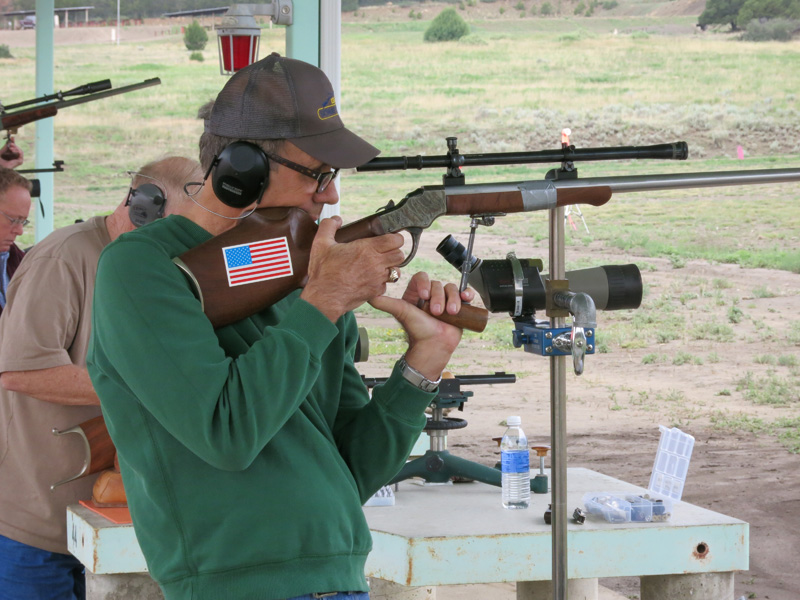 Bill Polkinhorn
---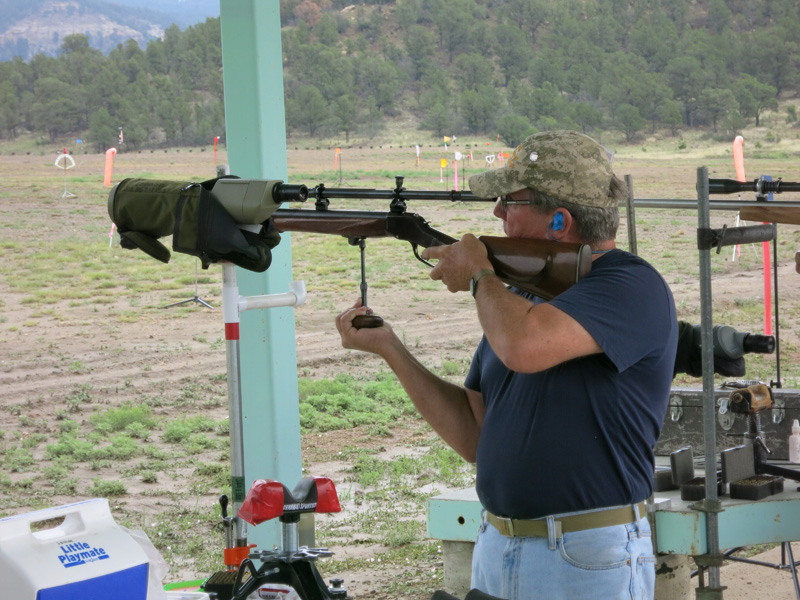 Jim Lennon
---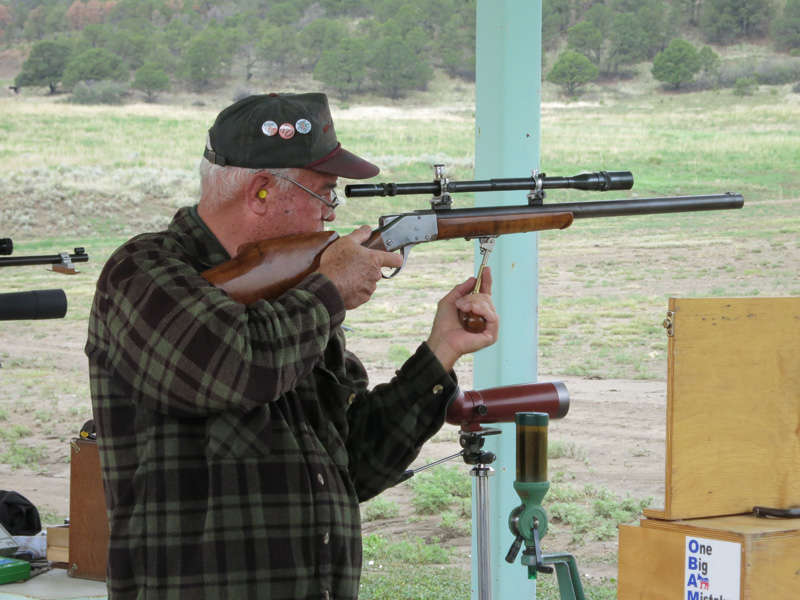 Russ Hooks
---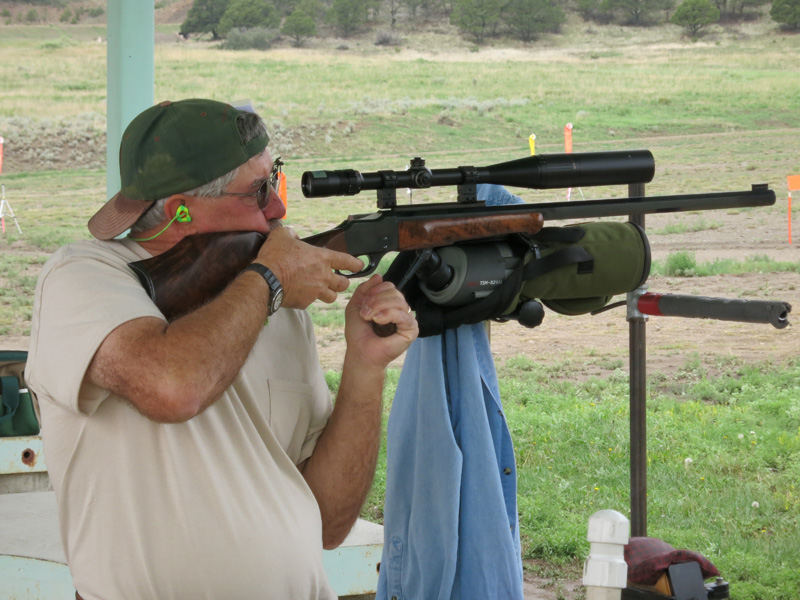 Steve Adams
---
Steve Adams and Russ Hooks also shot the .22 Black Powder Cartridge Rifle match.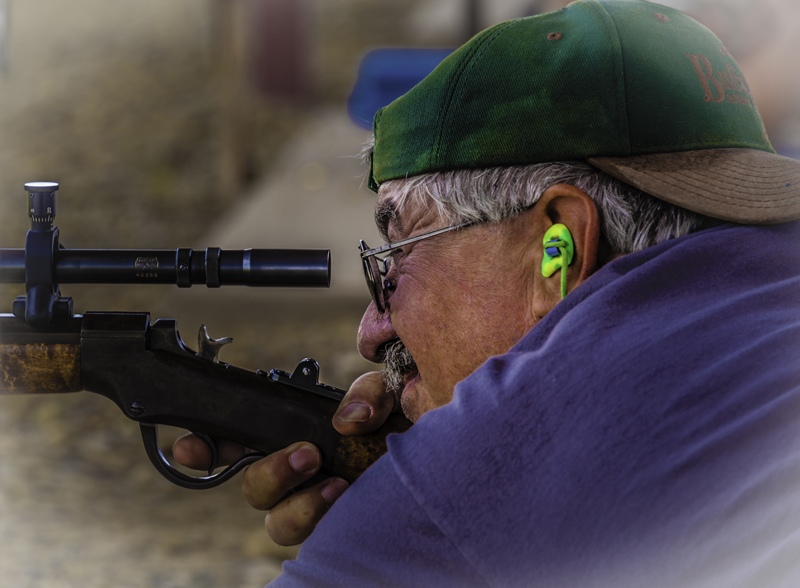 Steve Adams, shooting Russ Hooks' Ballard.